岗位: 深渊中心科学团队成员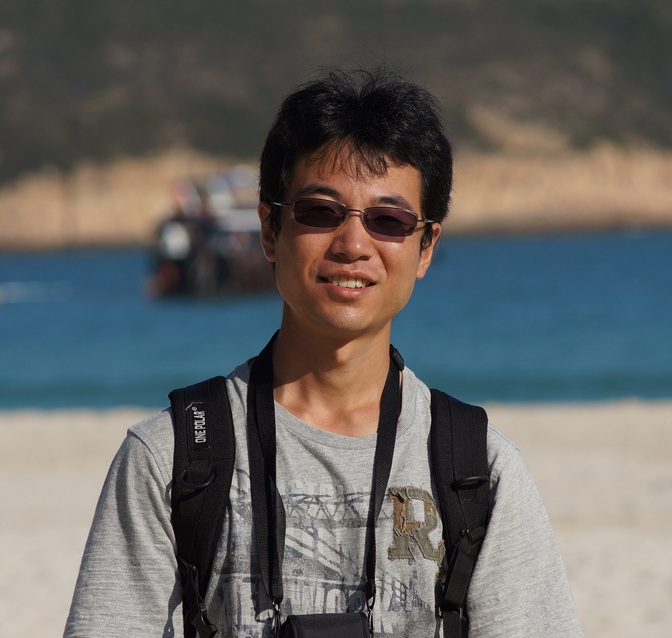 职称: 副教授,博士
研究领域: 深渊微生物生态学
2000年9月至2004年6月,山东大学获生物科学学士学位
2004年9月至2008年9月,厦门大学获环境科学硕士学位
2008年9月至2012年10月,香港科技大学获海洋环境科学博士学位
2013年1月至2013年4月,香港科技大学生命科学学部博士后
2013年4月至2014年4月,香港科技大学土木与环境工程学院与生命科学学部联合培养博士后
2014年4月至2015年8月,香港科技大学土木与环境工程学院博士后
2015年9月至今,上海海洋大学海洋科学学院副教授


刘如龙联系方式:
liurloong@gmail.com或liurl1982@hotmail.com

研究方向/领域:
环境微生物学,海洋环境科学,深渊微生物生态学
近岸海水水质监测技术及海洋应用微生物

代表性成果
1)RulongLiu,S.C.K. Lau, L.T.C. Yeung, N.P.H. Ho (2015) Tracking the changes of the relative concentration of Bacteroidales DNA marker and culturableE. coli in seawater: potential use in estimating the age of fecal pollution, submitted to Letters in Applied Microbiology (Impact Factor, 1.7)
2) Wen-Tao Tang,Ji Dai, Rulong Liu (Co-corresponding author),Guanghao Chen (2015) Microbial Ureolysis in the Seawater-catalysed Urine Phosphorus Recovery System: Kinetic Study and Reactor Verification, submitted to Water Research (Impact Factor 5.3).
3) Rulong Liu, K.H.F. Cheng, K. Wong, S.C.S. Cheng, S.C.K. Lau, (2015) Differential utility of the Bacteroidales DNA and RNA markers in the tiered approach for microbial source tracking in subtropical seawater,Applied Microbiology and Biotechnology (Impact Factor 3.8), doi:10.1007/s00253-015-6410-y
4) Jin Qian, Rulong Liu, Hui Lu, Li Wei, Yanxiang Cui, Guang-Hao Chen (2015) System Evaluation and Microbial Analysis of a Sulfur Cycle-based Process for Co-treatment of Sulfur-rich Industrial Wastes and Freshwater Sewage, Water Research (Impact Factor, 5.3), accepted.
5) Jin Qian, Hui Lu, Yanxiang Cui, Li Wei, Rulong Liu and Guanghao Chen (2014) Investigation on Thiosulfate-involved Organics and nitrogen removal by a sulfur cycle-based biological wastewater treatment process. Water Research (Impact Factor 5.3), doi:10.1016/j.watres.2014.11.038
6) TianweiHao, Jinhai Luo, Li Wei, Hamish R Mackey, Rulong Liu, GR Morito, and Guanghao Chen (2014)Physicochemical and biological characterization of long-term operated sulfate reducing granular sludge in the SANI® Process. Water Research (Impact Factor 5.3), doi:10.1016/j.watres.2014.12.051
7) Rulong Liu,Fun C. F. Chan, Clare H. I. Lun, Stanley C. K. Lau,(2012) Improving the performance of an end-point PCR assaycommonly used for the detection of Bacteroidales pertaining tocow feces.Applied Microbiology and Biotechnolog (Impact Factor 3.8), 93(4), 1703-13.
8)Rulong Liu, Miranda H.Y Chiang, Clare H. I. Lun, P.Y. Qian, and Stanley C. K. Lau,(2010) Host-specific 16S rRNA gene markers of Bacteroidales for source tracking of fecal pollution in the subtropical coastal water of Hong Kong.Water Research (Impact Factor IF 5.3), 44(20), 6164-6174.
9)Rulong Liu, Nianzhi Jiao, and Yao Zhang, (2010) Diel variation of aerobic anoxygenic photosynthetic bacteria in Xisha island of South China Sea. Aquatic Microbial Ecology (Impact Factor IF 1.9), 58(3), 303-310.
10)Nianzhi Jiao, Yao Zhang, Yonghui Zeng, Ning Hong, Rulong Liu, Feng Chen, Pinxian Wang, (2007) Distinct distribution pattern of abundance and diversity of aerobic anoxygenic phototrophic bacteria in the global ocean. Environmental Microbiology (Impact Factor 6.2), 9(12), 3091-3099.